ADMINISTRATION UNIT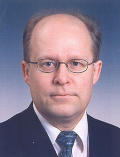 The Director of the Unit: Hannu Antikainen, Director of Administration
The Administration Unit consists of the Secretariat for Administration and In-house Services Sector.
The Secretariat for Administration is in charge of the secretary services of the Minister of Defence and Permanent Secretary as well as other activities connected to their tasks.

In-house Services Sector deals with general support issues. Support Services is in charge of the ministry's office facilities, work premises as well as transport services of the high administration and also internal security of the ministry.